Physician Services
Our premier services make diagnosing and monitoring
epilepsy easy on patients, hospitals and practitioners alike.
Ambulatory EEG Monitoring for Physicians and Patients
At United Neuro Diagnostic Services (UNDS™), we offer the following services for practices looking to add this invaluable service to their patients. We also offer them to individual patients (via referral).
Services include: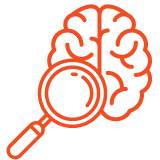 (20-40 minutes): A routine EEG that measures electrical activity in the brain using electrodes that are attached to an EEG machine (typically performed in a hospital).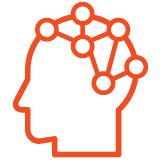 (24, 48, 72 hours): This diagnostic test measures electrical activity in the brain using electrodes that are attached to a portable recording device.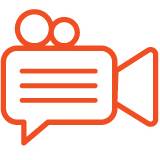 At any one of our affiliated medical facilities or hospitals: This type of EEG measures the electrical activity within the brain along with a video image of what is going on at the same time in order to compare the visual image and recording during a seizure later on.
Complete record services: One of our experienced technologists downloads, reviews and verifies the quality of the patient recording.
Review and report: Review of the full study and creation of shortened "clips" accompanied by a report detailing any patient events by one of our ABRET-registered EEG technologists.
Results reviewed by epileptologist: An interpretation of the results is performed by a UNDS™-affiliated board certified epileptologist or by the patient's physician.
Secure data: We provide secure backup and online access of the patient's EEG data.
In addition, we provide fully trained EEG technicians on an as-needed basis, both full-time and part-time.
Additional Service: Patient Referral
As part of our dedication to helping those living with epilepsy, we offer patients referral services for consultation with an affiliated board certified epileptologist.
Patients may be referred as a result of:
An unclear epilepsy diagnosis
Being seizure-free for a long time with a desire to discontinue antiepileptic medication
Medication not being a completely successful treatment
The type of epilepsy not being established (despite confirmation of a seizure disorder)
These and the other services we provide are a part of our dedication to restoring quality of life to patients living with epilepsy.
For more information on what we have to offer, contact us today.